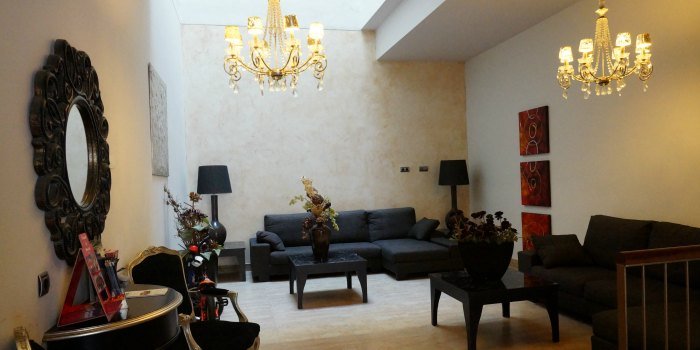 Don Agustin Hotel is located in the beautiful beach resort of Sabinillas, on the internationally famous Costa del Sol.
This is a charming hotel with modern elegance and its situation offers everything that those customers who are looking for a beach hotel can wish for including the comfort of city hotels.
As soon as you arrive at the hotel, you will see examples of this elegance, with the spacious and elegant reception. Marbel and Venetian stucco have been used in the wonderful decoration and many other details which we will leave for you to discover.
The hotel has 18 rooms, each decorated in exquisite taste and with wi-fi, satellite tv, personalized amenities, etc. The hotel offers 24-hour reception, private parking, lobby and breakfast is offered in the blue coffe-shop with breathtaking sea views.
The hotel has a snack-cafeteria, called "Azul " (Blue) because of the wonderful views. Our customers can enjoy full breakfast by the sea and delicious lunch menu in peaceful atmosphere. As the day draws to a close you can enjoy a relax and cool off with a selection of Italian ice cream, filled with your favourite ingredients.
We look forward to welcoming you to the Don Agustin Hotel!